Last Monday, 21st October 2019, and during the whole day, the first sea trials of the BioACU Project ("Marine biodiversity monitoring in the Canary Islands with autonomous underwater vehicles") were carried out off the coast of Puerto Rico (Gran Canaria).
The aim of the trials was the completion of several short missions, previously designed and programmed in the lab, with "BIO", one of the gliders of the Marine Technology Service (SITMA) of the ULPGC. This vehicle has been recently equipped with an acoustic receiver for detecting signals emitted by small transmitters, which are being used for tagging angel sharks and butterfly rays by expert biologists in some of the islands.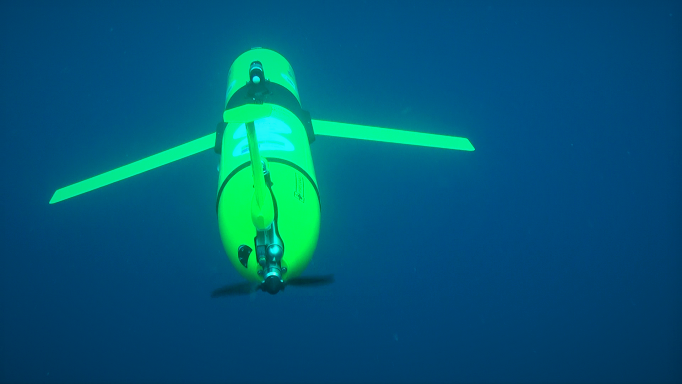 The missions allowed to test different navigation modes for the glider, including an auto-propelled "horizontal flight" mode, as well as to assess the detection capabilities of the installed receiver.
BioACU project is one of the several initiatives running under the CanBIO Programme ("Climate Change, ocean acidification and underwater noise monitoring network in the Canary Islands; and their connections with biodiversity and marine ecosystems"), co-funded by Loro Parque Foundation and the Regional Government of the Canary Islands.
Find the related video in this link: video