The first test in real sea conditions within the context of "MacPAM project: Passive Acoustic Monitoring system for registering marine noise and cetacean presence in Macaronesia with autonomous underwater vehicles (AUV)", was carried out between Thursday 8th and Friday 9th April, more than 8 miles off the coast of Puerto Rico (Gran Canaria).
The main objective was to carry out a first short mission with the glider "BIO" of the ULPGC´s Marine Technology Service (SITMA), after the recent integration of a passive acoustic monitoring (PAM) system and prior to its deployment in longer marine campaigns.
The installed PAM system corresponds to the Canadian company JASCO´s "Ocean Observer". The capability of registering sound continuously at a sampling rate of 512 kHz is one of its main features, which makes it suitable for monitoring both marine noise and cetacean activity.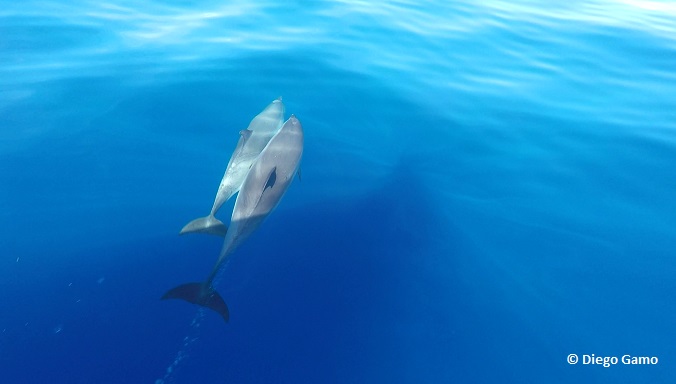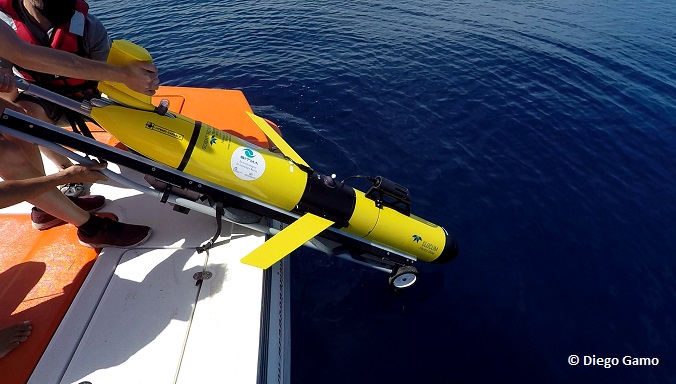 The mission has completed about 9 miles of navigation (with dives up to 400 m depth) and more than 20 hours of sound recording with the Ocean observer. This will allow to perform a complete assessment of the potentialities of this sensor in real sea conditions. The whole duration of the records will be analysed in detail in order to identify a first set of significant results. Other type of data registered by the rest of sensors on board the glider include temperature, conductivity, pressure, photo-synthetically active radiation, dissolved oxygen, backscatter (700 nm), chlorophyll, coloured dissolved organic matter and phicoeritryn.
MacPAM Project is part of the different initiatives developed under the "CanBIO programme: Climate Change, ocean acidification and underwater noise monitoring network in the Canary Islands; and their connections with biodiversity and marine ecosystems", coordinated by Loro Parque Foundation and co-funded by Loro Parque and the Regional Government of the Canary Islands.