"Modelization of recreational and artisanal fisheries developed within the Natura 2000 network in Gran Canaria: joint management and evolution in the face of future climate scenarios"
This project aims at assessing the professional and recreational fishing activity and modelling climate change scenarios in order to reduce their impacts on the Archipelago´s Natura 2000 (N2000) network. This will contribute to reinforce management, recovery and monitoring of this areas, especially in Gran Canaria.
MOIRA integrates a collaboration scheme between researchers from the Biodiversity and Conservation group of the Sustainable Aquaculture and Marine Ecosystems Institute (ECOAQUA), the Intelligent Systems and Numeric Applications in Engineering Institute (SIANI) and the Marine Technology Service (SITMA) of the ULPGC.
The specific objectives of MOIRA are:
1. Testing new technologies applied to biomass and fish stocks assessment within the N2000 network in Gran Canaria.
2. Depicting artisanal and recreational fisheries taking place within the N2000 network through involvement of fishermen.
3. Modelling the impact of different fishing management and climate change scenarios on marine resources and on priority habitats and species of the N2000 network in Gran Canaria.
4. Transferring results to stakeholders and disseminating them to society.
5. Promoting governance processes in Marine Protected Areas of the N2000 network in order to support their management, recovery and monitoring.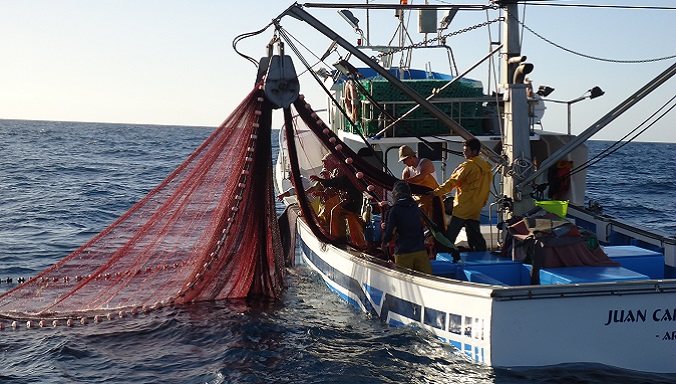 The study area will include most of the Marine Protected Areas integrated within the N2000 network around the island of Gran Canaria which, altogether, add up to more than 105,500 ha.
Other organisations also collaborate in the development of MOIRA, such as the Coastal Action Group of Gran Canaria (GACGC), the Directorate-General for Fisheries and the Directorate-General for Nature Protection of the Regional Government, the Fishing Cooperative of San Cristobal and the recreational fishing club "Pesca Canaria en Acción".
Duration: December 2020 – November 2021
Total budget: 83,980.00 €
Funding from Pleamar Programme: 62,985.00 €
Supported by: